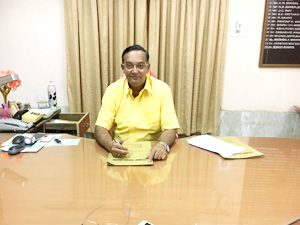 Learning is a spontaneous process,undoubtedly a healthy one.It is an ongoing process that starts from the mother's womb and ends at the grave. But,the formal learning that happens in the academia, is a vital phase in a man's endeavor towards the acquisition of knowledge. The academia, undoubtedly opens up new frontiers and challenger to be achieved,before a learner.
Dr. Debasis Acharya
PRINCIPAL
Welcome to Our College
Stewart Science College, Cuttack is a  co-educational Science College   situated on a wide area of 3.5 acres towards the North-West side of the State Capital. It has a beautiful infrastructure. The Diocese of Cuttack, Church of North India, administers the College through a local Managing Committee.

For Payment
Stewart science (Junior) +2
Stewart science (Degree) +3